Intent
At Osmotherley Primary School, we know that quality teaching of early reading is vital to ensure that children develop competence, fluency and automaticity when recognising familiar words and decoding unfamiliar words. Learning to read requires the development of two skills: decoding (reading words) and comprehension (understanding). Children at Osmotherley Primary School begin learning to read and write following the Little Wandle Letters and Sounds Revised systematic synthetic phonics programme. As soon as children start in Reception, phonics is taught systematically and continues on a daily basis until the children have mastered all of the sounds in the programme.
Osmotherley Primary School uses Collins Big Cat (Little Wandle Letters and Sounds Revised) books, which are fully phonically decodable, as our reading scheme (see our Phonics and Early Reading Policy).
Teachers at Osmotherley Primary School are ambitious and determined in our approach to teaching phonics and reading. There is an expectation that all children will be fluent readers with secure word recognition skills by the end of KS1 so that they enter Key Stage 2 with the reading skills, fluency and automaticity required to access all reading material in the next stage of their learning.
Fluency and comprehension skills continue to be systematically developed across Key Stage 2 using a wide range of reading material.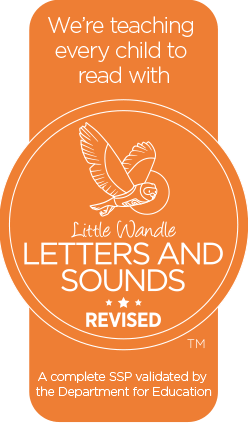 Early Reading Resource
Please follow this link for parent and carer information and videos, which show how phonics and early reading is taught at Osmotherley School. 
Phonics / Early Reading Policy